RoyalABC's World Class Curriculum
Based on thorough research, deep expertise and experiential insight into best practice for young learners globally, the RoyalABC programme combines the best of Cambridge English, a tailored phonics programme, and growth mindset training infused with the latest technologies and science in social and emotional learning. RoyalABC's critical thinking advantage is the fusion of language learning with the 21st century skills needed for global success and happiness. Read on to learn more about RoyalABC's comprehensive language learning outcomes.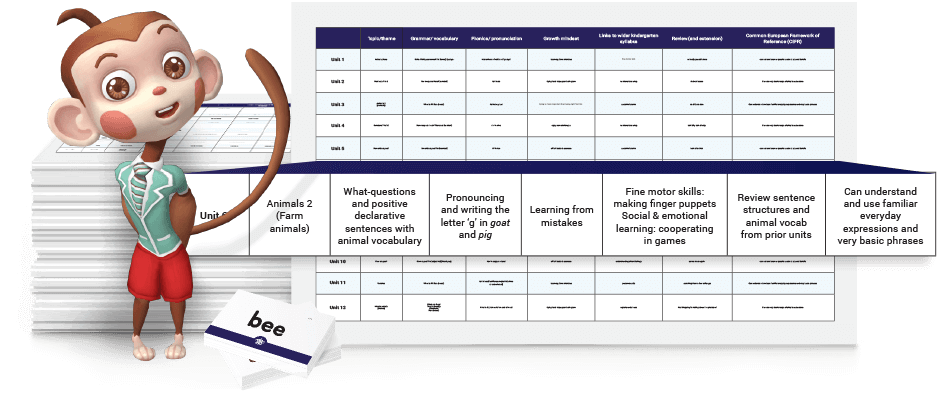 Outcomes: British English Skills Students Learn Using RoyalABC
Listening and Speaking
Reading and Writing

Can ask and answer personal questions about age, family and school, etc
Can respond to simple social expressions such as 'Hello', 'How are you?' and 'Thank you'

Can recognise and write the letters of the English alphabet
Can spell simple words such as the names of animals, toys and clothes

Can understand and follow simple classroom instructions
Can describe simple objects and actions in pictures

Can recognise and copy words, phrases and short sentences from a text, a book or the board
What Students Will Know and Do Using RoyalABC
Vocabulary: 470 common, age-appropriate words
Topics include: common, interesting themes such as animals, colours, food and drink, sports and leisure, family and friends, numbers 1-20, toys, clothes, transport, the world around us
Grammar includes: useful structures including I can, He likes, She's got, Would you like …?, some/any, question words, imperatives, these/those, present continuous (I'm singing) …
Phonics: from simple sounds such as the c-a-t in cat to the correct pronunciation of face, throw, and trousers
Songs: a variety of fun songs to reinforce the new language
Classroom games: highly motivating and engaging activities incorporating physical movement to create links between speech and actions to improve language learning
Arts and crafts: fun activities to use the new language in real life and link to other areas of the kindergarten curriculum
Worksheets: to practise writing and further reinforce phonics and language learning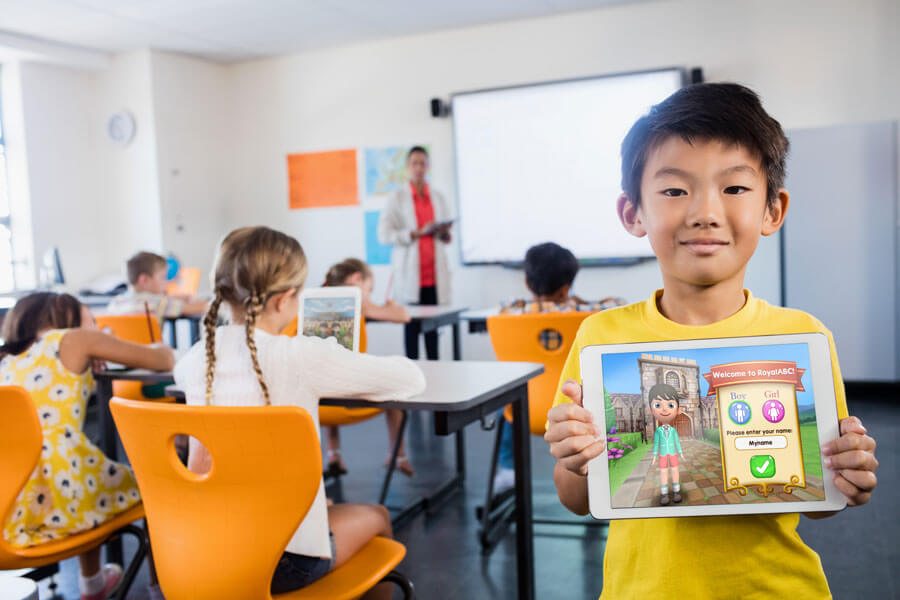 ---
RoyalABC Units
RoyalABC's programme of British English is custom-built for young learners. RoyalABC is divided into 150 units, each of which delivers a prescribed amount of new language and reviews and reinforces previously learned language. Teachers can access hundreds of individual activities to build their own DIY lessons or use the RoyalABC pre-built lessons to have their classes ready to teach in under a minute.
Click here for a sample of the diversity of content available in the RoyalABC blended learning British English programme.
---
Growth Mindset Advantage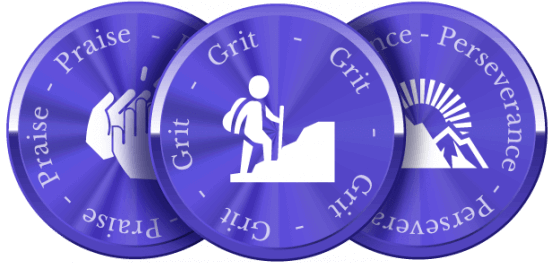 Growth mindset is a simple but powerful idea discovered by world-renowned Stanford University psychologist Professor Carol Dweck through over 30 years of longitudinal research on the psychology of achievement and success. This research has revolutionised the way teachers and parents can help their children to learn and grow their learning capacity.
Professor Dweck has worked with RoyalABC to develop targeted materials in our programme that help students, parents and teachers build a Growth Mindset. In RoyalABC World, the growth mindset monkey characters Ming and Mei work with students to navigate their challenge-based play activities using helpful growth mindset statements. Ming and Mei praise effort, encouraging students to try harder activities, and understanding that learning language is difficult but achievable and making mistakes is part of the learning process.
Having a growth mindset means…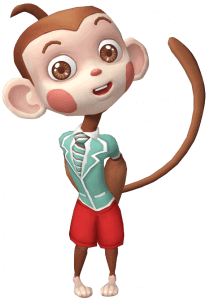 You embrace challenges
You keep trying when things are hard
You see persistence as the path to mastery
You learn from criticism
You find inspiration from others
You collaborate to understand